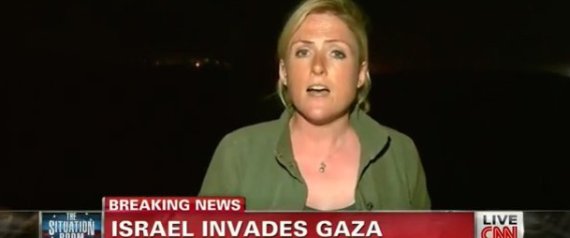 NEW YORK -- CNN has removed correspondent Diana Magnay from covering the Israeli-Palestinian conflict after she tweeted that Israelis who were cheering the bombing of Gaza, and who had allegedly threatened her, were "scum."
"After being threatened and harassed before and during a liveshot, Diana reacted angrily on Twitter," a CNN spokeswoman said.
The spokeswoman said Magnay has been assigned to Moscow.
Magnay appeared on CNN Thursday from a hill overlooking the Israel-Gaza border. While she reported, Israelis could be heard near her cheering as missiles were fired at Gaza.
After the liveshot, Magnay tweeted: "Israelis on hill above Sderot cheer as bombs land on #gaza; threaten to 'destroy our car if I say a word wrong'. Scum." The tweet was quickly removed, but not before it had been retweeted more than 200 times.