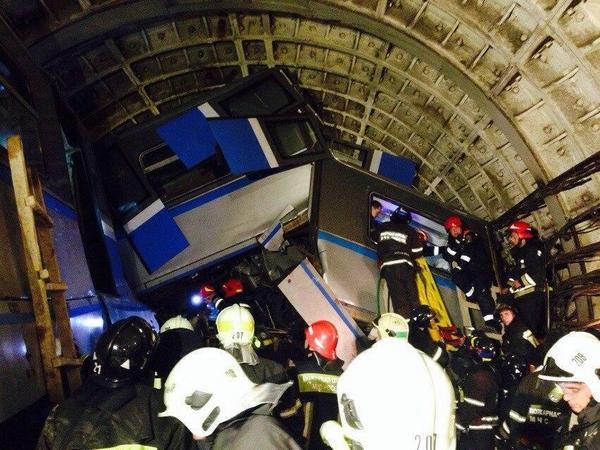 12 people have been killed and over 160 injured as several subway cars derailed on the Moscow Metro on the Arbatsko-Pokrovskaya dark blue Metro line on Tuesday morning.
"
There are so far 12 [dead]
," Vladimir Puchkov, the head of the Russian Emergencies Ministry (Emercom) told journalists.
"
One hundred and twenty people have sought medical help, 106 were taken to hospital. About a half of them are seriously injured
," Golukhov told.
The driver of the train is among those dead, according to a source in the Moscow Metro.
The accident happened during the morning rush hour when the train was packed with passengers.
An eyewitness, who spoke to LifeNews, was in the fifth carriage and says they had to wait for 30 minutes before the evacuation started.
"So as we got out, we proceeded to march on foot, probably for two or three minutes - along the tunnel with cables underneath. The train driver had told us right away to stick to the right side, so we did. No sooner had we got to the surface than we realized it was a full-blown emergency."