Today, February 17 2012. earthquake continued on the Holy Mountain.
Tremors reached 3 on the Richter scale.
The epicenter of this time is in the sea, between two fingers of Halkidiki.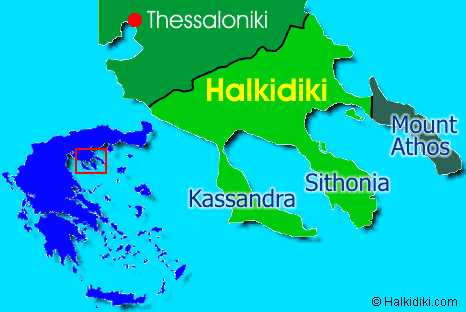 Do not forget that Greece is in a seismically active zone.
It can be argued with respect to the sea.
How do seismologists say, the northern part of the Aegean Sea has a number of deep-sea basins.
On the other hand, the peninsula of Halkidiki is located above the faults in the danger zone.
It is interesting to note that the seabed known researcher Jacques-Yves Cousteau dreamed of for many years to examine marine basins around Mount Athos, legendary historic sites, where sank the fleet of Xerxes with countless treasures.
As you know, Cousteau sought vegda what wanted.
There is evidence that Jacques-Yves Cousteau explored basins around the holy mountain.
The results of his work was stunning.
He claimed, supposedly, Mount Athos has a very thin base, so he looks more like a peninsula of the glass, standing in the sea.
Publish the results, he could not, because the study was informal.
Jacques-Yves Cousteau.
Nevertheless, the idea Cousteau explains in part the ancient prophecy, which is stored on holy Mount Athos.
It says that in recent times due to zamletryaseniya Holy Mountain will go under the water.
Will only the top, with a church of the Transfiguration, where the last elders otsluzhat last liturgy of the world.
Cracks and fissures, thus surrounded by Mt.
Actually, the biggest fault is exactly at the epicenter of today's earthquake.
According to the manuscripts, the navy sank dead in this place, or perhaps somewhat closer to Athos.
In any case, we are pleased to announce that Russian scientists plan to study in this part of the sea, hoping to find underwater treasures of Xerxes.
If the consent of the Greeks will be obtained, these studies will shed light on the findings of Jacques-Yves Cousteau.