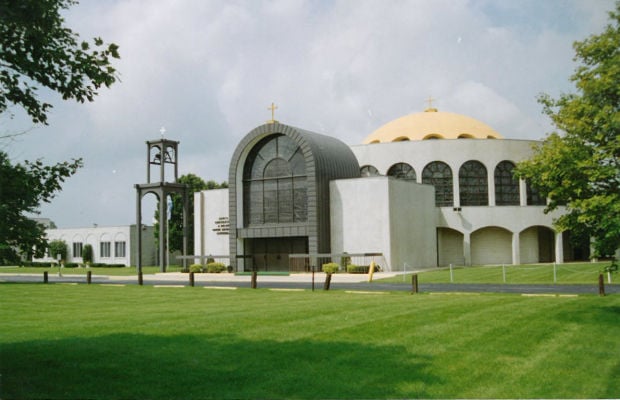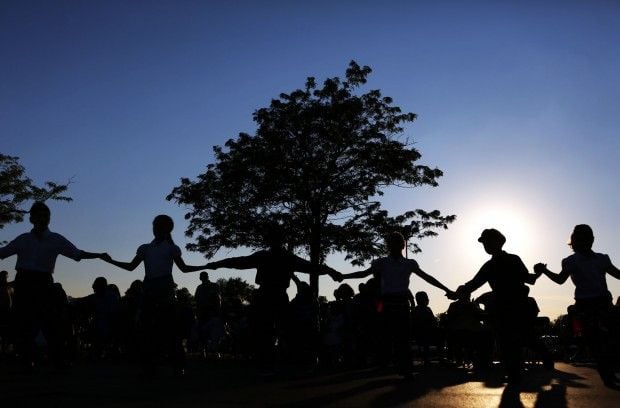 The congregation of Saints Constantine and Helen Greek Orthodox Cathedral is celebrating the church's 100th anniversary.
Cathedral pastor Fr. Ted Poteres said the first 75 years of the church's ministry were mainly focused on getting their house in order, the founding and building of the church community, moving it from Gary to Merrillville, building and decorating the new complex and getting everything paid for.
"But in the last 25 years we have been able to develop and minister not only to our own flock but to those outside though all the philanthropy ministries that we have going," Fr. Poteres said. "I think that is the biggest accomplishment the parish has done."
Lake County Treasurer John Petalas, who chairs the church's 100-year anniversary committee, said the congregation's history began in 1913.
"That was the year that the first worship services were held at a rented store front located at 1259 Madison Street in Gary," Petalas said. "The first priests came from nearby Chicago and were engaged to perform Sunday services."
It wasn't until 1915 that the church had its first priest assigned to it as a permanent pastor, Petalas said. The church was built at 13th and Jackson Streets in Gary and is still a functional church to this day, Petalas said.
The move to Merrillville was conducted in 1971 when the Greek Hall was built at its current location. The first church service was in the hall itself on Thanksgiving day in1971, Petalas said. The Cathedral was built later and was consecrated in September 1981.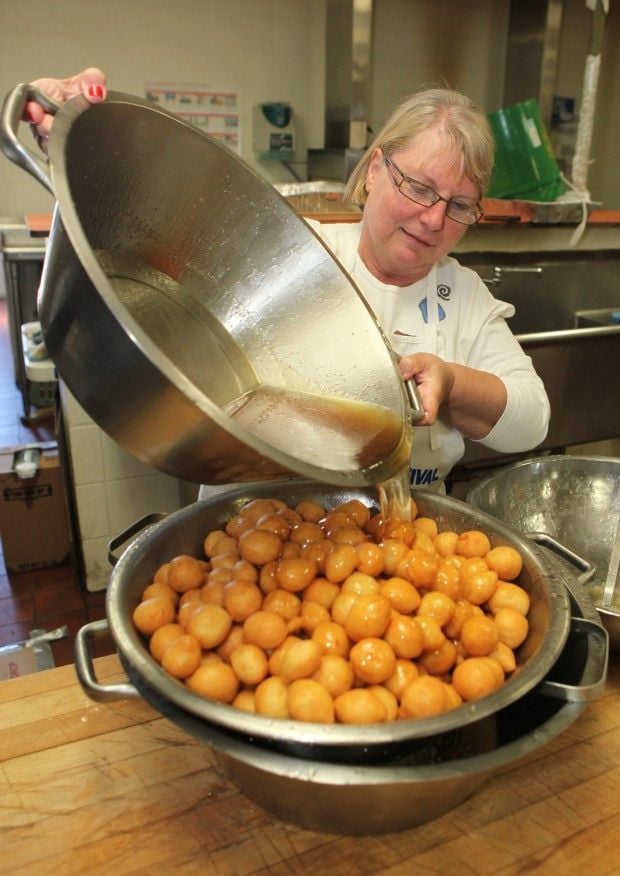 Saints Constantine and Helen, located at 8000 Madison St., Merrillville offers a variety of programs which assist in the spiritual needs of its members, Petalas said.
In addition to regular Sunday services, there are many special feast day services throughout the week and year. A fellowship hour after all Sunday church services provides an opportunity for parishioners to socialize. Petalas said. Saints Constantine and Helen performs a phenomenal number of sacraments during any given year including baptisms, weddings and funerals. The parish offers a well-organized Sunday school program for children as well as Greek language classes with certified teachers, Petalas said. Adult Bible study sessions are held regularly. There are church retreats for all ages and a children's summer camp. Several youth athletic programs are offered along with five youth groups, the Hellenic dancers and an altar boy program. Petalas said the church provides four annual youth scholarships.
Fr. Poteres said this year the parish stated a new back to school backpack blessing.
"We blessed all our students in the community along with our teachers and administrators who work in the various schools in the area," Fr. Poteres said. "We asked parishioners to bring in supplies to help needy children. We were able to supply 50 students with everything for their first day of school."
Saints Constantine and Helen continues to expand its food pantry which was founded four years ago in conjunction with the Ross Township Trustee's Office. The church provides 90 percent of food pantry items collected and 100 percent of its staffing.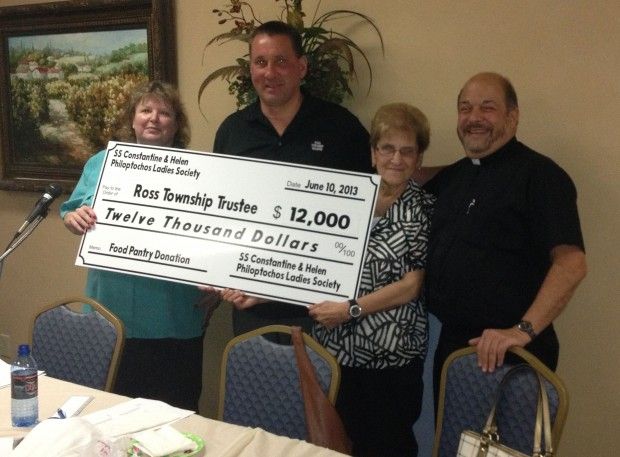 "In these hard economic times there is more need out there," Fr. Poteres said.
During the Christmas season, the Sunday School collects hats, scarves and mittens for needy Ross Township children. The annual Kids Toy Drive started with families giving presents to needy children instead of exchanging gifts among themselves.
"It has expanded into a ministry where we are able to help hundreds of children have a bright Christmas Day," Fr. Poteres said.
At Thanksgiving, Saints Constantine and Helen has the Harvest for the Hungry which provides traditional dinners and volunteers at various shelters and at the church.
"It is not so much the meal itself as it is the fellowship that these senior citizens have over there, someone to talk to for the holiday," Fr. Poteres said. "With programs like that we have really stepped out into the community. At the time we had the floods we were able to help people with funds and collect clothing and furniture, basically an outreach ministry."
The largest events of the church year include: the annual Grecian Festival; the September Cathedral golf outing; the fall Grecian Festival; and several events of a spiritual nature which are scheduled during the period of Great Lent, Petalas said. There is an annual parish picnic in September on the church grounds.
"The Greek fest was definitely a success this year as it is every year," Petalas said. "Several thousand people attended once again and thousands of pounds of food were sold including the ever famous BBQ lamb."
The next fundraiser, the second annual Fall Grecian Festival, will be held Friday Nov. 1 and Saturday Nov. 2.
"This is a micro version of Greek Fest with all events held indoors," Petalas said.
Fr. Poteres said the festival brings the Greek culture to area residents giving them a taste of Greek cuisine. The menu includes lamb shank and Greek chicken, pastitsio (lasagna), salads, sweets and pastries. The festival runs both days from noon to 8 p.m. Carry outs are available and there is limited delivery on larger orders.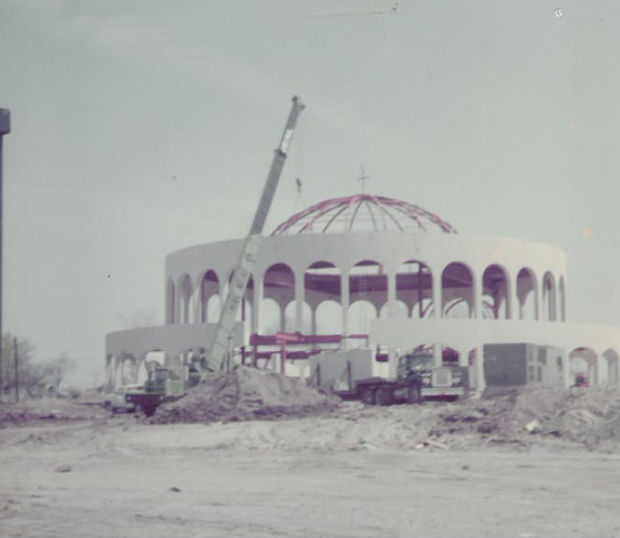 "It reminds me of being in Greece sitting around and talking with people, eating and everyone enjoying the good company and fellowship," Fr. Poteres said.
Another asset to the parish is the Greek Hall, which seats over 700 people in its large room with an additional smaller room that can seat up to 150 for dinner, Petalas said. The hall has an active catering program and a banquet manager who can be reached at (219) 769-2481. The hall was recently remodeled and has the honor of having hosted several thousand events since its opening, Petalas said.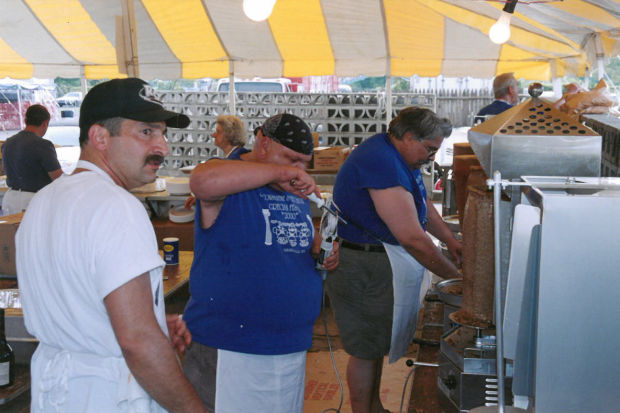 In addition to Petalas, the list of well-known community leaders from Saints Constantine and Helen includes: His Grace Savas Zembillas, Metropolitan of the diocese of Pittsburgh; Valparaiso School Superintendent Michael Berta; Lake Circuit Court Judge George Paras; Crown Point City Judge Kent Jeffirs; and Crown Point City Councilman Andrew Kyres.
Other 100-year anniversary committee members are JoAnn Massow, Mary Zervos, Jeanne Rodriquez, Irene Kolenzinski, and Maria Georgiadis. Petalas said the committee has helped him "every step of the way" this past year.