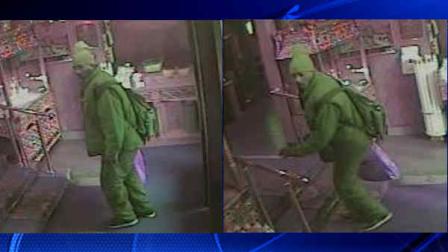 ASTORIA (WABC) --
Police in Queens are looking for the man who robbed a church, and they're hoping a surveillance photo will lead to an arrest.
The incident happened just after 2:30 p.m. Wednesday at the St. Demetrios Greek Orthodox Cathedral on 30th Driver in Astoria.
The man stole jewelry and cash and subsequently fled the location.
Anyone with information in regards to this incident is asked to call the NYPD's Crime Stoppers Hotline at 800-577-TIPS.