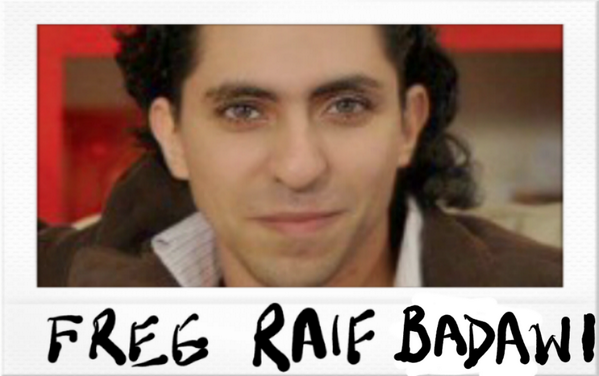 Saudi blogger and activist, Raif Badawi, currently serving his 7-year prison term for "insulting Islam", may soon appear in a higher court on graver charges of apostasy.
If found guilty, he could be sentenced to death.
Bringing Badawi back to court to face graver charges was recommended by a judge in Saudi Arabia, the activist's wife, Ensaf Haidar, told CNN on Wednesday. The news has caused an uproar in social media.
Raif Badawi is the founder of the Free Saudi Liberals website, created in 2008 to discuss the role of religion in Saudi Arabia freely. Badawi's persecution for what was described as "insulting Islam" started the same year the site was set up. The blogger then fled the country to escape arrest. He returned when the charges against him were dropped, but was eventually jailed in June 2012.
In July this year, a criminal court in Jeddah found the man guilty of insulting Islam through his online forum and of violating Saudi Arabia's anti-cybercrime law.
Badawi was sentenced to 600 lashes and 7 years in prison.
The court's ruling was condemned by international human rights watchdogs.
"
This incredibly harsh sentence for a peaceful blogger makes a mockery of Saudi Arabia's claims that it supports reform and religious dialogue
," said Nadim Houry, deputy Middle East director at Human Rights Watch. "
A man who wanted to discuss religion has already been locked up for a year and now faces 600 lashes and seven years in prison.
"