The Pope has many titles, such as The Holy See, the Vicar of Jesus Christ, the Pontiff and His Holiness, but now it appears he has one more - style icon.
The U.S. edition of men's style and lifestyle magazine Esquire has named Pope Francis as its Best Dressed Man of 2013.
The Roman rivalry was put to one side as AS Roma captain Francesco Totti and Lazio striker Louis Saha met Pope Francis in Vatican City.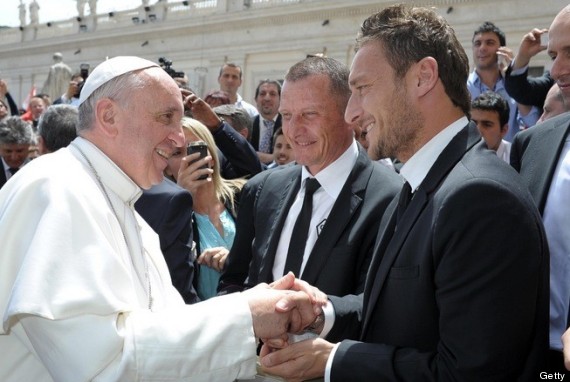 Totti greets Pope Francis at St Peter's square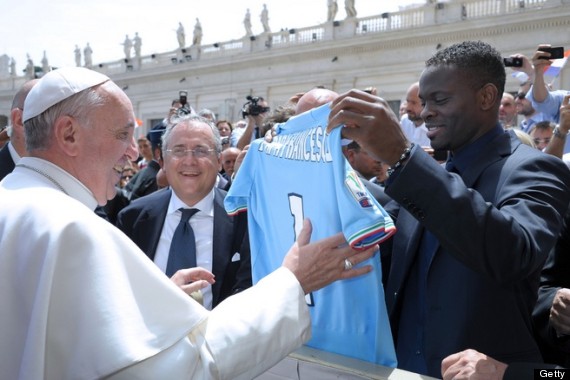 Saha presents Pope Francis with a Lazio shirt
The magazine admits the decision is 'unconventional' but claims his simple manner of dressing has 'signaled a new era (and for many, renewed hope) for the Catholic Church'.