A church which dates back to the year 500 CE was unearthed during excavations conducted under in the depths of Lake Iznik in Turkey's western province of Bursa.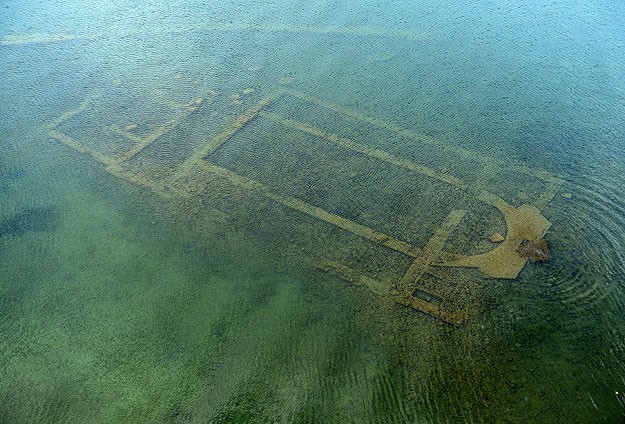 Byzantine experts are still carrying out research to to find out who the church belonged to. They have predicted the ruins to remnants of St. Peters Church, which was mentioned in some Christian books, said Sahin.
It is not exactly known when the church was built, but archaeologists predicted that it must have been built in 500 CE.
The details of the church will be released along with the excavations.