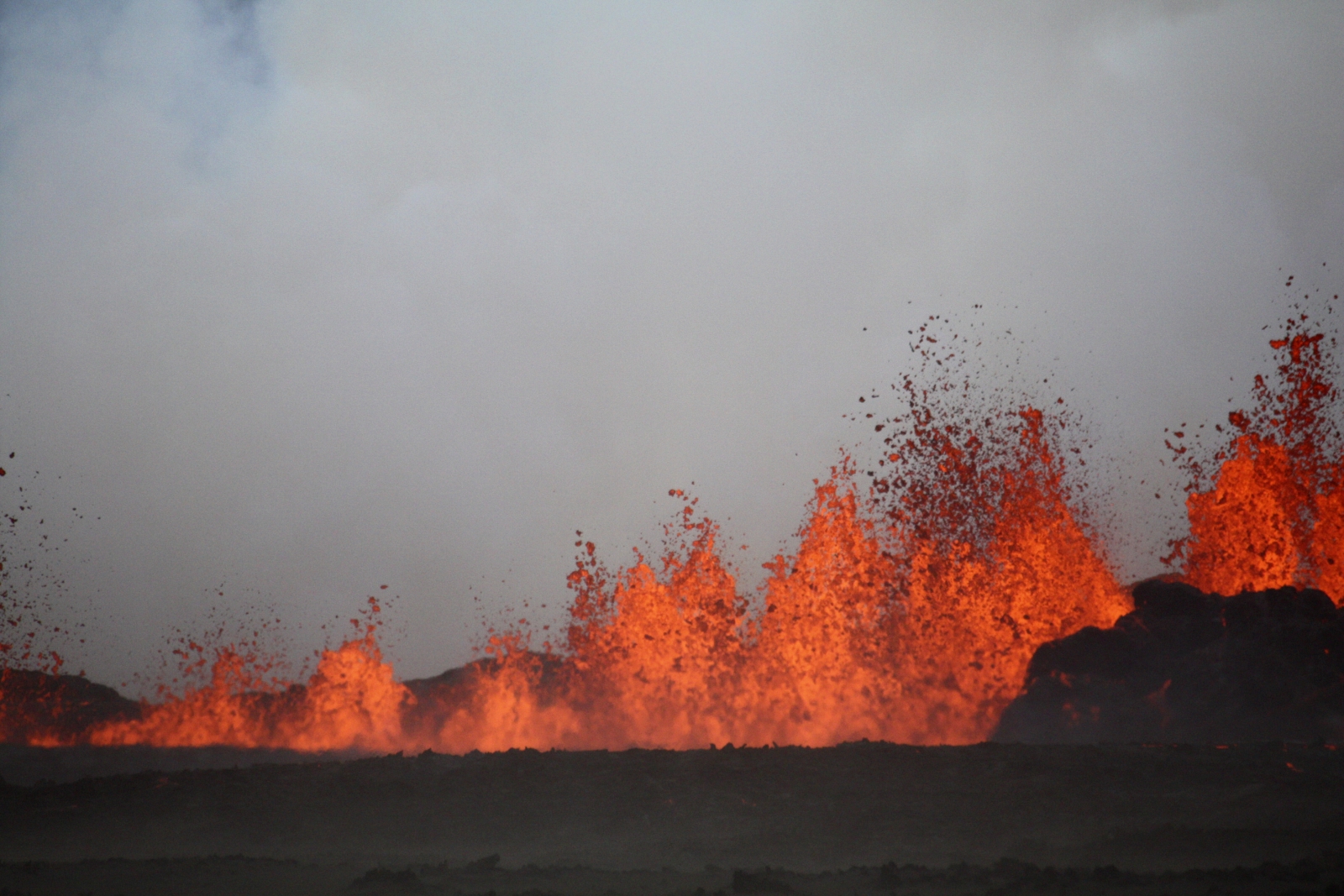 Iceland's largest volcanic system continues to put on an impressive show after an eruption, as lava fountains spout from the fissure in the ground.
After weeks of earthquakes and rumblings, scientists said a 1km-long fissure had opened up in a lava field near the Vatnajokull glacier in the central region of the country.
Warnings over the volcano have been reduced after the eruption did not produce any ash. After monitoring the fissure, which sits between the Dyngjujokull glacier and the Askja caldera, authorities lowered the aviation warning back to orange, the second-highest level.