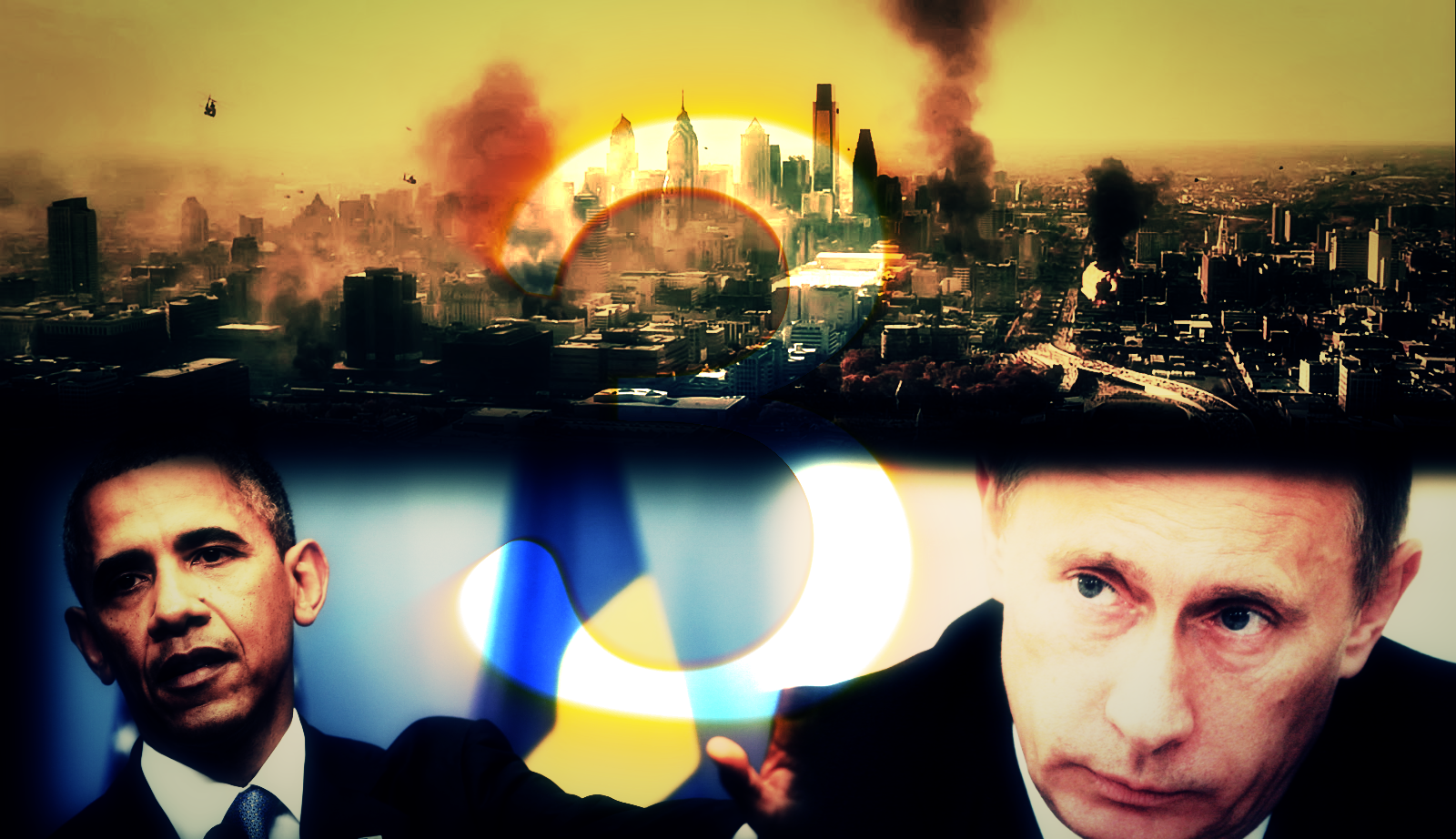 A truly apocalyptic report issued hours ago today says that President Putin has ordered over
80,000 troops to "deploy immediately" to their forward operating "stations" on the Ukrainian border and the "immediate" cut-off of all natural gas supplies to Ukraine after he received confirmation that President Obama has placed US atomic weapons and their "delivery systems" in Europe.
According to this report, Russian military intelligence officials received confirmation yesterday from their counterparts at the Foreign Intelligence Service of the Czech Republic (
UZSI
) that the two B-2 Stealth Bombers (
Call signed Death11 and Death12
) ordered to the UK by Obama last week, along with the
three B-52 Stratofortress bombers
currently deployed at
RAF Fairford
in Gloucestershire, have all been equipped with subsonic
AGM-86
air-launched cruise missiles (
ALCM
) equipped with
W80 nuclear warheads
.
Further to be noted, this report says, is that the Slovakian Intelligence and Security Agency (
SOVA
) further confirmed
that an exercise of this formidable nuclear first-strike force in attacking Russia was "directly responsible" for the disappearance of civilian aircraft from air-traffic control radars in Austria, Germany, the Czech Republic and Slovakia last week endangering the lives of thousands.
Important to note, this report says, are that NATO troops and bases not welcome in the Slovakia and Czech Republics as the Obama regime and its allies continue to push for total war with Russia.
As evidence of the fact of the West preparing for total war against Russia, this report continues, NATO Secretary-General Anders Fogh Rasmussen said in an interview published yesterday
that it is preparing measures to help Ukraine defend itself in its stand-off with Russia, and must adapt to the fact that Moscow now views it as an adversary. And Germany's highly influential
Heinrich Böll Foundation
further stated "
This is a war, and Russia is involved
".
Another provocative war action by Obama regime forces against Russia, this report says, was this past weeks highly destructive attack on the Russian Embassy in Kiev
which the Ukrainian police not only failed to stop in
clear violation
of the 1961 Vienna Conventions on Consular Relations, and shockingly had as one of its participants (an incident that may be a first in world diplomatic history) Kiev's top diplomat, Foreign Minister Andrey Deshchitsa, chanted "
Putin's a f**ker
" to
the cheering mob
.
To the most shameful outcome of the vicious attack on Russia's Embassy in Kiev, this report notes, was not only the Obama regime refusing to condemn it, but it's forcing of its Western allies to
block a UN Security Council resolution
condemning it too.