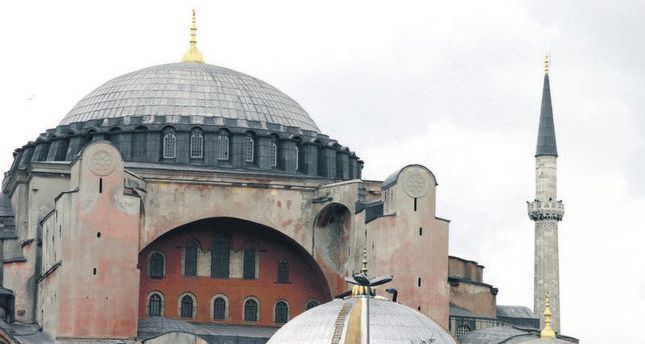 true cross of Jesus Christ is hidden within the church of Hagia Sophia, in Istanbul.
According to Dikici, an eminent Turkish byzantinologists and historical author, a part of the cross discovered by Empress Helen and brought to Istanbul is hidden somewhere within the church of Hagia Sophia.
The Turkish historian claims that when the Crusaders invaded Istanbul in 1204, certain Byzantine priests took the cross and hid it in a secret place within the church, and never revealed its location.
Hıncal Uluç, who writes in one of Turkey's most popular daily newspapers, the Sabah, is also invoking several testimonies that he claims prove that Helen brought the cross to Istanbul with the help of Hermogenes, a Greek mathematician, architect and engineer.