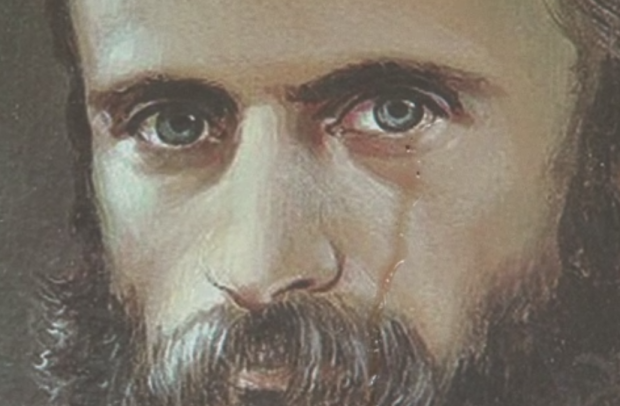 Much controversy has been surrounding Fr Arsenie recently, was he a saint or was he not? Many have been asking why Fr Arsenie depicted Francis of Assisi amongst the saints in the prophetic paintings at Draganescu Church in Romania. There are records of even some of the latter spiritual elders of the Romanian Orthodox Church that even questioned that, but could it be that what Fr Arsenie tried to say was not meant to be understood at that time?
There are numerous books printed in Romania in recent years claiming to present confessions of people who heard Fr Arsenie say things that are suspiciously friendly towards ecumenism (World Orthodoxy) and catholicism, an obvious attempt to portray a "new" Father Arsenie, where his earlier statements were known to be vehemently against these heresies. If this may be the reason, why would not Fr Arsenie weep? After all, re-branding and re-packaging a Saint for the purpose of conveying a totally distorted message is one of the most perfected, subtle and effective methods of deception in our times – making a mockery of God's Saints.
"When I first saw the tear it was down to the mustache, but now i can see it has trickled lower", one of the witnesses is heard saying.