Anonymous group hacktivists wearing masks are planning a peaceful protest on the streets of London on Wednesday night, the message on UK Anonymous website said.
"In 2014, we will once again march on the Houses of Parliament in London, as will we in 2015, leading up to 2016 when November 5th falls on a Saturday! The standard has now been set, next year we will have bigger banners, louder voices, more fireworks, more people and a louder sound system," the message stated.
It added that the march, in which all demonstrators cover their faces with masks, is aimed to remind the governments "that the people will NEVER be oppressed again".
The global hacktivist group is protesting against "austerity", "infringement of our rights" and "mass surveillance."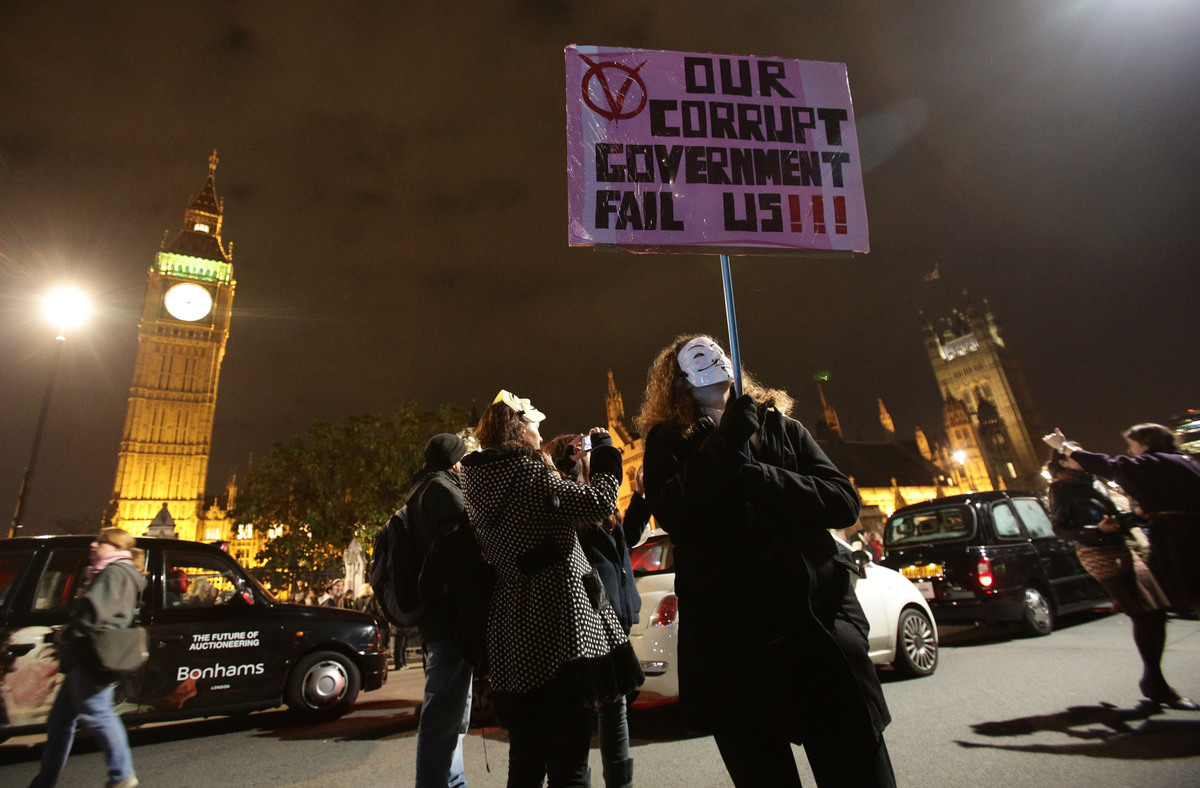 It is unclear how many demonstrators will attend the event this year, but last year more than 400 demonstrations took place not only in London, but across the world, with hundreds of people joining the campaign.
This year, the Anonymous demonstrations are planned on 5 continents, all across Europe, in the United States, in Brazil, Peru, Argentina, South Africa, Australia and even Greenland.
Last week, London Metropolitan Police issued a letter through social media channels asking those involved in organizing the event to cooperate.
However, when RIA Novosti asked the Metropolitan police whether they received a response to the appeal, they said "No, we didn't get anything back".
The Anonymous group originated in 2003-2004, its members are well-known for wearing a version of the Guy Fawkes mask, which has become a trademark for the group. The activists are fighting to put an end to the governments' abuses of power, and promoting freedom and liberty.