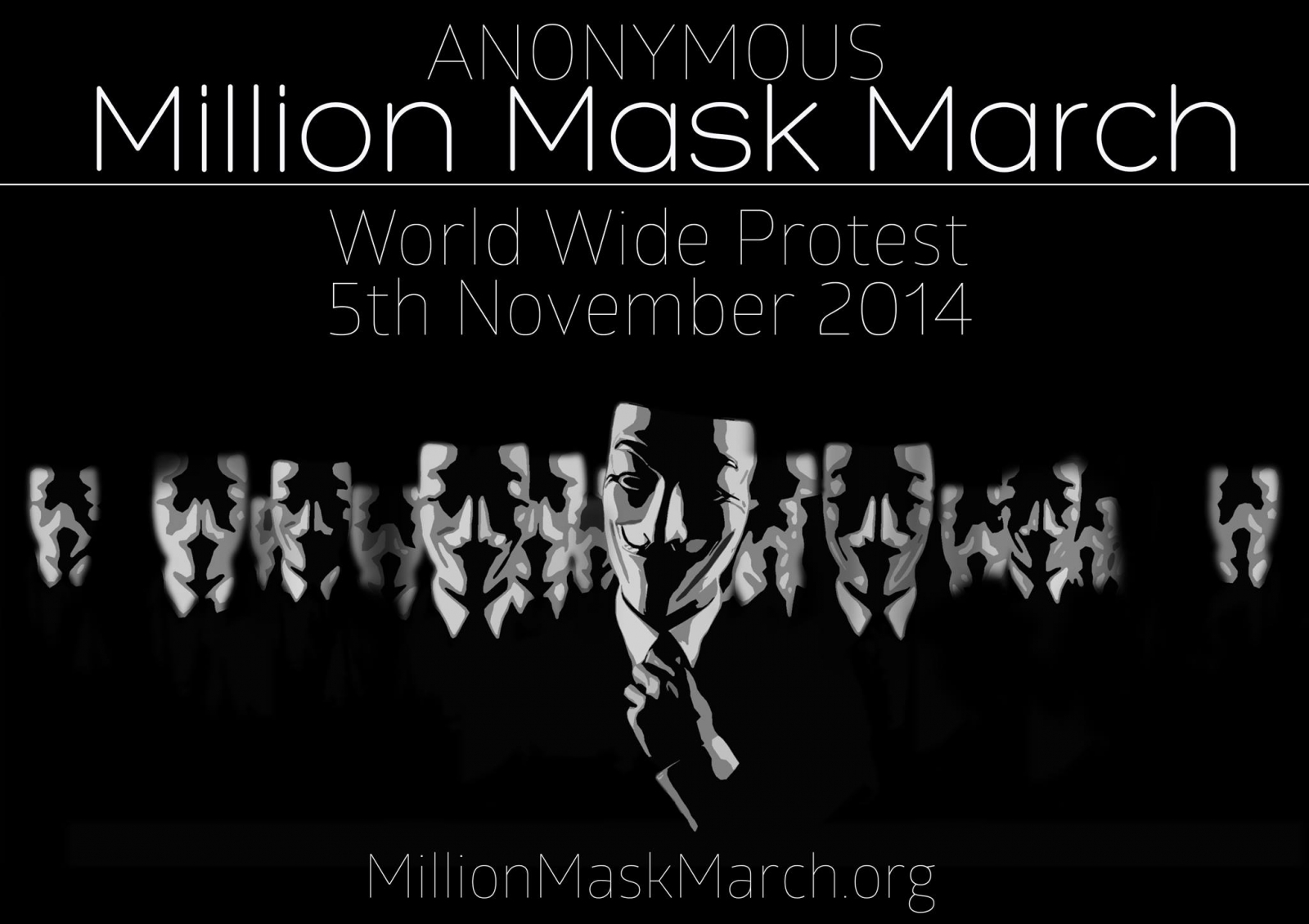 Members of the activist movement known as Anonymous are preparing to take to the streets around thw world in the second annual Million Mask March on 5 November.
To date 463 groups in

towns

and cities around the world have organised events to mark the Million Mask March on Wednesday, which coincides with Guy Fawkes Night.
The

Guy Fawkes Mask

has become an unofficial emblem of the online movement.
Last year hundreds of thousands of people took part in marches around the globe and just like the inaugural 2013 event, the Million Mask March on Wednesday aims "to

shed light

on corrupt government in order to set people free from oppression".
Anonymous is not playing down the importance of the Million Mask March, dubbing it "the largest world protest by the most influential group in the world".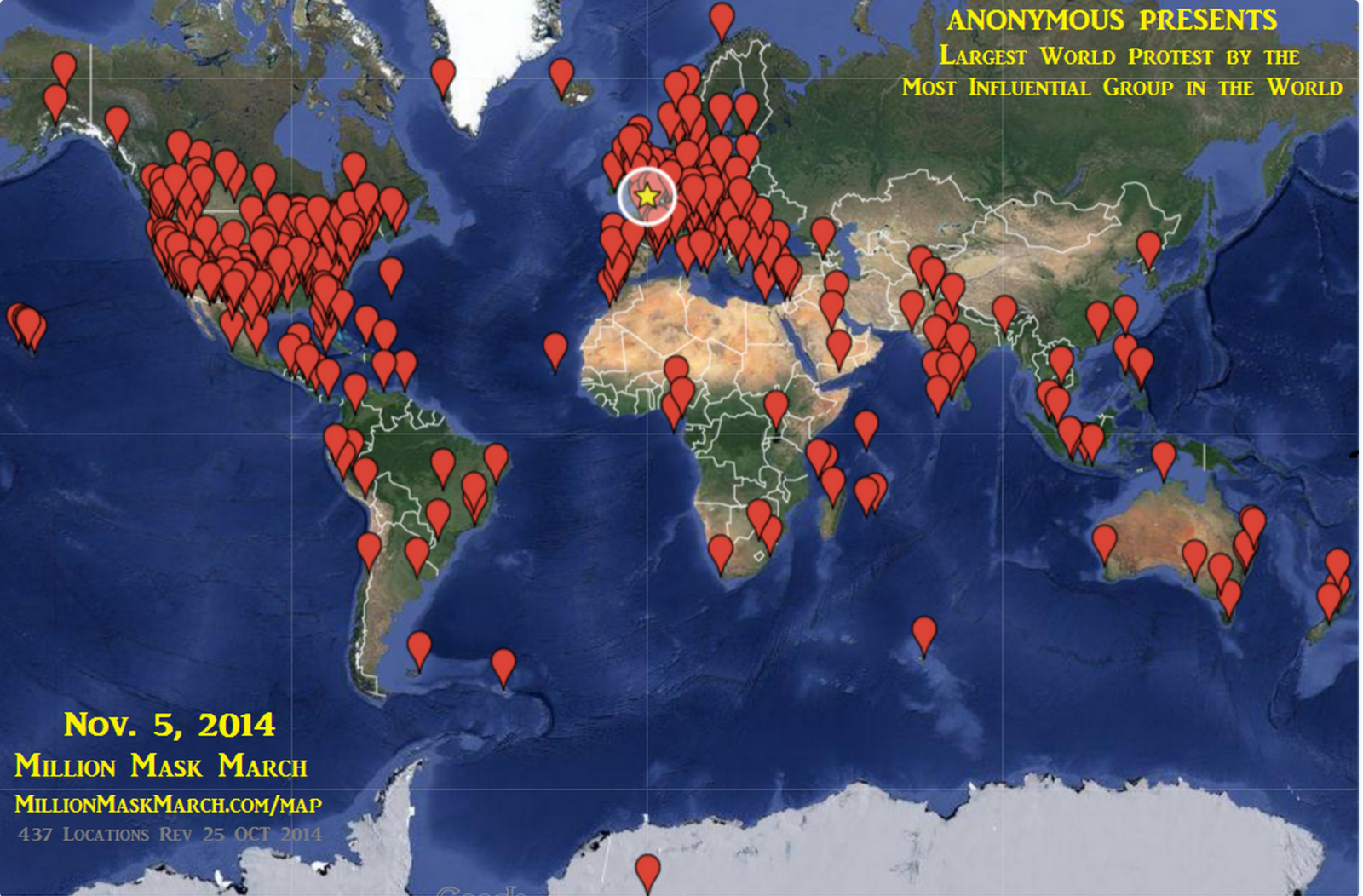 Africa, Asia and Antartica
A map which details the location of all 463 events registered so far shows just how global the movement is, with events scheduled to take place in Africa, Australia, Asia and South America, but the vast majority of events are concentrated in North America

and Europe

.
There is even an event planned to take place in Antartica.
In the UK, there are events organised in 22 towns and cities including Belfast, Glasgow, Manchester, Liverpool, Plymouth and of

course

London.
At the Million Mask March in London last year, 2,500 protestors showed up to vent their frustration at the UK government over a range of issues, including badger culling.
Comedian and potential London mayoral candidate in 2016, Russell Brand, made an appearance at the event last year and dominated the headlines while there was also some violence at the event with 15 arrests.
However with the rapid

increase

in numbers, the Metropolitan Police is

eager

to speak

to the organisers of this year's events to try and make sure the event goes smoothly.
"It is important that they talk to us so that we can work together to achieve a safe and successful event," Chief Superintendent

Pippa

Mills said.